---
BIOGRAPHY
Ana Nance
Professional Photographer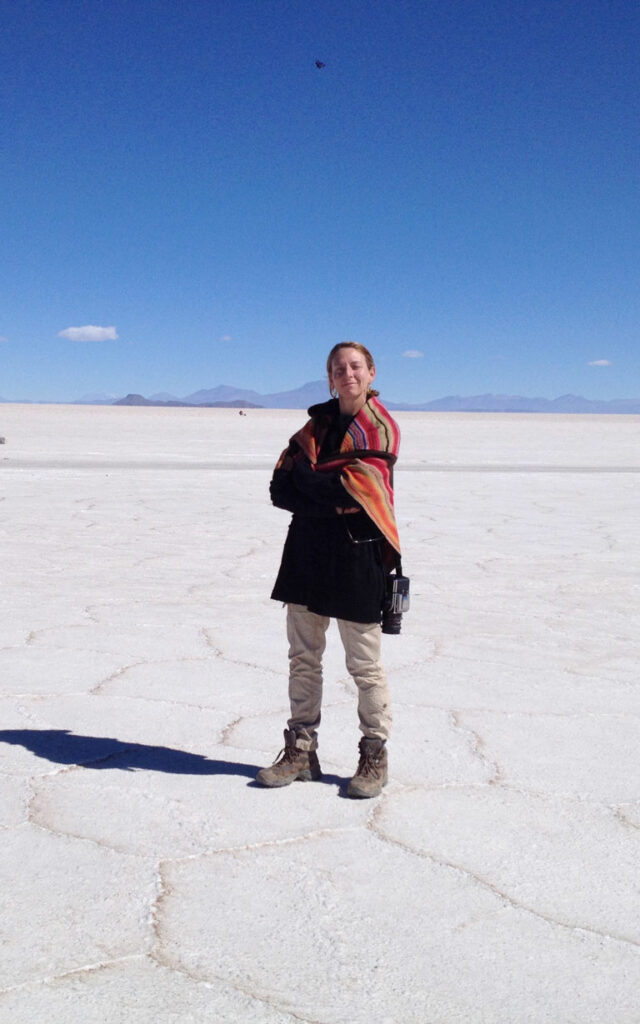 Now located in Madrid, Spain.
My Career is in the visual arts for commercial work in media and advertising creating still and moving images for commercial purposes that have a vision, tell a story or sell an idea.
I am a portrait, location and travel, commercial and artistic photographer with broad experience. Born in the United States to a Spanish mother now residing in Madrid. Graduated from Savannah College or Art and Design with a B.F.A. in 1991, have lived and worked as a photographer in New York City for over ten years before moving to Madrid. Experience in directing advertising campaigns of large crews for big brands such as Coca-Cola, Nike, Mercedes, Visa, Renault, Movistar Series, Iberdrola, and more. Worldwide editorial assignment shooting on location and in studio for El Pais Semanal, Marie Claire, Wall Street Journal, Icon, Vogue, Conde Nast Traveler, The New York Times, National Geographic Travel and many more that include travel to more than 80 countries. Awards and recognition include British Journal of Photography with Female in Focus, Prix de la Photographie, American Photography, ICP, Lens Culture, and ARI award as editorial photographer of the year. Exhibitions include galleries in Paris, New York and Madrid, such as Mad is Mad, Pepe Pisa and with festivals such as PhotoEspaña. Currently consulting with UNWTO and teaching at IED in Madrid.
What am I doing today?
Staying home and slowly returning to normal following the healthiest guidelines possible. Covid-19 has hit most of us in a tremendous way and we must find solidarity to help the world.
I have been using my time wisely reflecting on my 30 years of photographing by editing a large scale project that will span my career. I have also been writing articles and stories which include one too soon be published on conservation and what the importance of questioning animals in captivity for saving species from the threat of extinction. Editorials have slowed down although am currently working on an interesting production of music group portraits to be announced soon. Consulting and teaching have been online except for my recent talk at Centro Universitario in Madrid. Even though commercial work has been a challenge personal work and keeping the pace has not.
You can still find my archive at ReduxPictures.com and follow my instagram at @ananancephotography.

P.S. check my ceramics @anananceceramics
Thank you and look forward to hearing from you.
Stay Safe!
CONTACT ME
ana@ananance.com
Keynote Speaker World Tourism Day with the UNWTO and Incredible India, New Delhi, India.
"Descubrí un paraíso diferente" | EL PAÍS Semanal
Ana Nance Photography Color Wheel Presentation at DDB Advertising Agency in Madrid, Spain.
Mujeres On the 50 Road: Ana Nance, la vida es el objetivo
Production video of photographic sessions with Laura Ponte as Creative Director and Ana Nance as Photographer.
Video Biography Ana Nance with Redux Pictures in New York City.
Ana Nance Survival